 Maria Miller appointed Culture Secretary

Maria Miller is the new Culture Secretary, which includes responsibility for radio policy.


UKRD's Chief Executive Officer William Rogers is one radio operator who welcomes the news that Jeremy Hunt has been shuffled from the position – mostly because he was a strong supporter of digital radio.
"Jeremy Hunt was an absolute disaster as Culture Secretary," said Rogers. "He pursued policies that were intent upon destroying localness within the commercial radio sector and has heaped huge costs on the business going forward. The damage he has caused is immeasurable as he merrily pursued his utterly incompetent and ill-considered strategy for local radio. He has done all he can to undermine the effectiveness of local commercial radio, cause job losses, reduce investment and create uncertainty going forward."
"I sincerely hope that the new Secretary of State will take a careful look at the mess Jeremy Hunt has left her and start supporting the sector rather than doing everything possible to destroy it."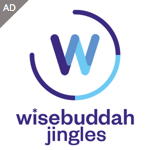 He added, "Jeremy Hunt made Government the enemy of those wanting local radio to play an important part in fabric of communities and his departure has not come a moment too soon for many of us."
Jeremy Hunt also pushed through the licensing of local television, despite widespread doubts from the industry, and oversaw the six-year freeze to the BBC licence fee. He has now become Health Secretary.
Maria Miller is the MP for Basingstoke – the Daily Telegraph says that other MPs describe her as "polite, fair and competent". Before entering Parliament in 2005, Maria was a director of Grey Advertising, and Rowland Saatchi. She's also worked for Texaco in business development and marketing.
She said: "I am delighted to have been appointed as the Culture Secretary by the Prime Minister and am very much looking forward to tackling the many challenges that the role will bring.
"I will of course continue to work hard to represent the people of Basingstoke in Parliament, which has always been and continues to be my priority."
The Department for Culture Media and Sport is holding a seminar at its HQ next week on "Supporting growth in the radio (audio) sector", to inform policy options for a White Paper scheduled for early next year.