 Letters From America gets online archive

The BBC is launching a new online archive of over 900 of Alistair Cooke's Letters From America, originally broadcast between 1946 and 2004.


From 1st November, people will be able to download 920 episodes of one of the world's longest running speech radio programmes from the Radio 4 website. The archive extends as far back as the 1940s and covers many of the most significant events in recent United States history up to Cooke's death in 2004.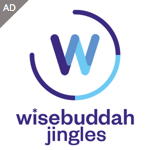 It's being done as part of the celebrations to mark BBC Radio's 90th birthday which also includes Radio Reunited, an global simulcast across the BBC's radio networks – including every UK local, network and national station and many World Service outlets and The Listeners' Archive, a major initiative to recover the lost gems of the broadcasting archive by calling an 'amnesty' on recorded media.

Tim Davie, Director, BBC Audio & Music, says: "It's fitting that we are launching this archive as we celebrate BBC Radio's 90th birthday. It's an immensely rich collection of programmes, which takes listeners back to the early days of BBC Radio through one of its most distinctive voices – Alistair Cooke.

"It is excellent news that we now have the technology to offer audiences the chance to hear the passion and dedication of the original broadcasts which continue to inspire programme makers to this day."

Gwyneth Williams, Controller, Radio 4 adds: "Alistair Cooke – his very name invokes the art of writing for radio. His unmistakeable voice on Radio 4 every week for over 50 years with Letter From America defined an era. I am hugely excited about this extraordinary archive. We can all now explore and listen to 920 of the letters. I can see Alistair, as I listen afresh, telling his stories and drawing in listeners with his easy authority and knowledge of history, his reporting skills and his passion for America.

"There are so many letters to choose from – for instance the one he broadcast having been a witness to Bobby Kennedy's assassination, from his position in the pantry next to the ballroom; the shots, he said, sounded "like someone dropping a rack of trays". And did you know that George Romney, Mitt Romney's father and Governor of Michigan, led a national poll for President in 1968, ahead of Reagan and Johnson? Alistair tells the story of why he lost.

"I am proud that Radio 4 can now use the treasure of our rich archive to bring this period of American history to life through its most celebrated chronicler."

His first American Letter (as it was originally called) was broadcast on 24 March 1946. The series finally came to an end 58 years – and 2,869 instalments – later in March 2004. The programmes provide a social, cultural and political history of American life, brought to a British audience by Alistair Cooke.

The 920 episodes of this collection represent the entire archive held by the BBC.

To accompany the archive, Radio 4 and BBC World Service will broadcast In Alastair Cooke's Footsteps, a four-part series presented by Alvin Hall in which he travels across America to find out whether Cooke's letters are still relevant today. He tests Cooke's insights and observations on subjects as diverse as desegregation, jazz, isolationism and immigration. And Hall discovers that Alistair Cooke remains as fresh and insightful as he was when he wrote and spoke over all those years about an America he loved and understood so well.



Don't forget, we can send you radio news via email direct to your inbox with a number of options. Just use the form below to register.



Posted on Sunday, October 14th, 2012 at 6:08 pm by RadioToday UK