 Bauer Media buys Absolute Radio for £22m

Bauer Media UK has agreed with Times of India to acquire the Absolute Radio business, subject to regulatory clearance for around £22m.

It follows months of speculation about Absolute Radio being for sale, and Bauer being the reported buyer.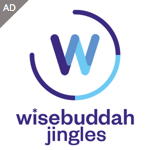 Absolute Radio has been around for five years, after Times of India bought Virgin Radio for £53m in 2008 and spent another £15k rebranding it.
Paul Keenan, CEO, Bauer Media UK, said: "We are looking forward to working with the award-winning team at Absolute Radio and have great respect for what it has achieved. We are excited about welcoming this complementary music radio business with renowned digital assets into Bauer. Absolute Radio and its sister brands are loved by millions of UK consumers and by advertisers. This acquisition will be an opportunity to learn and share across both businesses."
Donnach O'Driscoll, CEO, Absolute Radio, said: "The Absolute Radio business has never been in better shape as we approach our fifth birthday. Bauer Media UK is a business that really cares about building famous media and entertainment brands and music radio in particular. This brand will continue to thrive as part of the Bauer group
Earlier this year Bauer Media purchased Planet Rock and proceeded to close down Kerrang! Radio's building in Birmingham and replace the output with Planet Rock from London.
Former Absolute Radio COO said Absolute Radio will thrive under its new owners.
After 5 years building one of the Worlds most innovative Brands @AbsoluteRadio will thrive under @BauerRadio http://t.co/ytQRrBrxL0 #proud

— Clive Dickens (@clivedickens) July 29, 2013


Don't forget, we can send you radio news via email direct to your inbox with a number of options. Just use the form below to register.