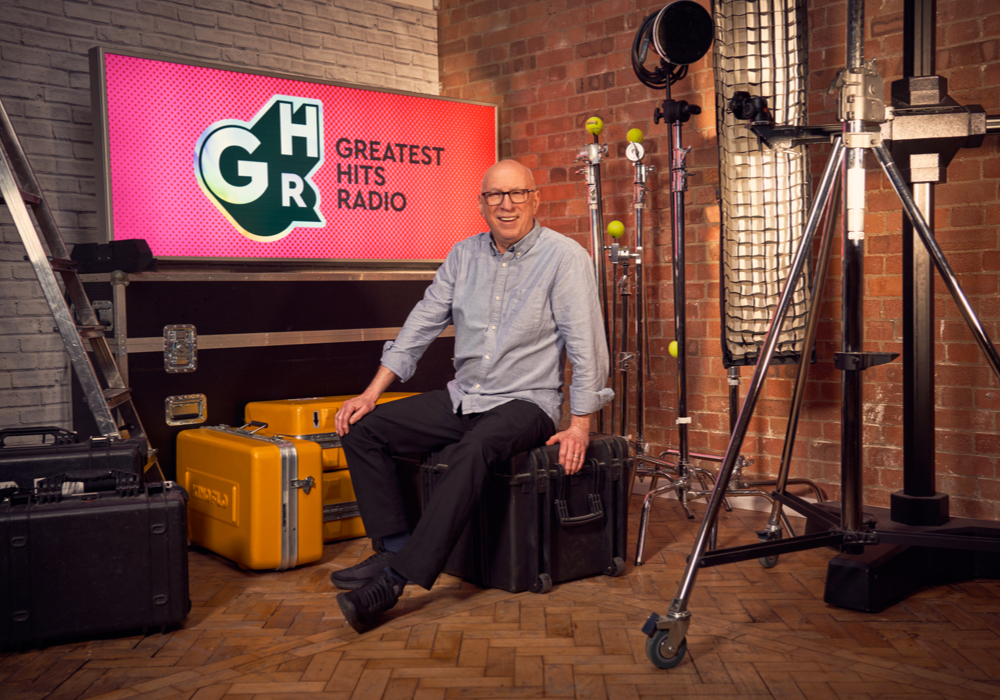 Ken Bruce has started his first show on Greatest Hits Radio with The Beatles and Come Together.
It follows on from his last song on BBC Radio 2 – The End – from the same album Abbey Road.
The show will follow a similar format to that of old with just a few subtle differences.
He's now available via ken@greatesthitsradio.co.uk – for text it's keyword Ken to 61054.
There are new jingles, including a new similar sounding theme for his famous quiz. And if you win PopMaster, the prize now includes 12 months subscription to Greatest Hits Radio Premium.
Welcome to commercial radio, Ken!
The former BBC Radio 2 host announced his departure from the BBC ten weeks ago saying it was time for a new challenge.
Bauer has been putting all of its efforts into marketing the arrival of Ken, who will now host 10am till 1pm weekdays across a network of regional and local stations.
Lincs FM, CFM and Radio Borders have all given up their FM frequencies for Greatest Hits Radio today, along with seven heritage Scottish stations in Scotland.
Greatest Hits Radio Wales has also lost its local programmes in favour of the new national schedule.
Ken said: "I'm thrilled to finally be back in a studio – where I belong – and this truly feels like coming home. It's been so good to be welcomed not only by some familiar faces but new colleagues as well. And ofcourse to get to play PopMaster again. With any luck if today goes well they'll let me come back tomorrow too."
Andrew Ashton, Greatest Hits Radio Network Content Director said: "Ken joining Greatest Hits Radio has really caught the imagination of the nation and the interest and coverage for the story has been unprecedented.
"We are absolutely delighted to finally welcome Ken into our studios for real today, and allow him to do what he does best, a fantastic live radio show! We can't wait for everyone to hear Ken again, and of course PopMaster – surrounded by the Greatest Hits of the 70s, 80s and 90s."
New audio – @RealKenBruce with his first show @GreatestHitsUK (Apr 3rd 2023).#AircheckDownloads pic.twitter.com/gYDTYfVQci

— Aircheck Downloads (@airchecks) April 3, 2023
"We're going back to the beginning for a brand new start…" We've missed that voice! @RealKenBruce pic.twitter.com/OpFPED3L1y

— Greatest Hits Radio (@greatesthitsuk) April 3, 2023
He's here! How do you possibly welcome a legend like @RealKenBruce? Make it a family affair. pic.twitter.com/ZcS3M8PSau

— Greatest Hits Radio (@greatesthitsuk) April 3, 2023
---
Posted on Monday, April 3rd, 2023 at 10:15 am by Roy Martin
---