 Harry Shearer to host Radio Festival class

Harry Shearer, voice of many Simpsons characters including Montgomery Burns and Ned Flanders is holding a Masterclass via Skype at this year's Radio Festival.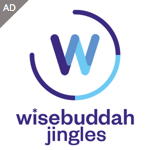 Delegates will have the opportunity to attend a lunchtime masterclass with the American actor best know for his voice work in The Simpsons. He is also a radio presenter in the states with his own comedy show on NPR.
Also, in 2006, he appeared on BBC Radio 4 with Brian Hayes in four episodes of the sitcom Not Today, Thank You, playing Nostrils, a man so ugly he cannot stand to be in his own presence. He was originally scheduled to appear in all six episodes but had to withdraw from recording two due to a problem with his work permit.
Another of the Festival's keynote sessions will be hosted by Miranda Sawyer, who will introduce Bauer Media's Dee Ford as she gives her 'State of the Radio Union' address. Miranda will ask questions posed live via Twitter.
Delegates can also attend workshops on contemporary topics, including social media and music research, and the next generation of radio stars will be introduced in the Festival's own take on top TV talent show The Voice.
The Radio Festival is taking place from Monday 14th October to Wednesday 16th October at The Lowry, Salford Quays.
Radio Festival Chair Chris Burns said: "We've endeavoured to create sessions and masterclasses which will inspire, entertain and celebrate the great industry we work in. I hope we can also learn from each other and those who work in other creative industries."
Tickets and more details on RadioAcademy.org