 Radio 2 to promote Gary Barlow for a day

BBC Radio 2 is to welcome Gary Barlow to the station for a day, featuring the singer/songwriter on daytime programmes before broadcasting a live concert in the evening.
Gary will start the day with Ken Bruce as a guest on the show and performing two exclusive tracks, then he joins Steve Wright in the afternoon, previewing the upcoming concert.
A live Q&A session will precede the live gig, which starts at 8pm in front of a few hundred listeners in the theatre. It will also be broadcast live on the Red Button.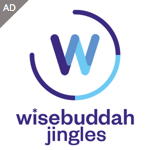 The Gary Barlow day takes place on Wednesday 11th December, just ten days before his former bandmate Robbie Williams covers for Dermot O'Leary on a Saturday afternoon.