IRN extends news agreement with Sky News

IRN has extended its current agreement with primary news supplier Sky News for a further two years.
IRN Managing Director Tim Molloy said: "I am delighted that we shall be partnering with Sky News for a further two years and commend them on the on-going quality of the service. With the help of feedback from the IRN Editorial Board they do an excellent job to ensure the news feeds are fit for purpose for both independent local radio and the big commercial radio brands."
Head of Sky News John Ryley said: "We're absolutely delighted to retain the agreement to provide a non-stop news service to IRN radio stations and to continue our fruitful relationship."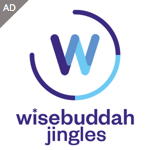 In addition to providing most of the UK radio industry with an hourly news bulletin, IRN is also responsible for a range of network services including distribution of network programmes such as the Big Top 40 chart show, local radio football rights and the Royal Rota for commercial radio.
In addition IRN provides a subsidised news service to hospital, community, RSL's and university radio operations.