Arqiva Commercial Radio Awards cancelled

Radiocentre is pulling the plug on the commercial radio awards it has run for the last 21 years.
The awards, sponsored by Arqiva, has been one of the biggest events in the radio industry calendar for decades, originally set up by Radiocentre's predecessor the Commercial Radio Companies Association (CRCA) and sponsored by NTL.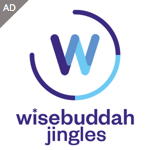 No official reason has been given for the sudden cancellation of the event, with Radiocentre simply saying it's 'time to move on' and instead will be helping the Radio Academy with its new awards.
But the recent re-birth of the Sonys, now known as the Audio & Radio Industry Awards, had all the ingredients of a major celebration of all UK radio when it debuted last month in Leeds, but was missing the contribution of a number of large radio groups, including Global. This resulted in only one commercial radio station picking up a Gold.
CEO Siobhan Kenny told RadioToday: "We would like to thank Arqiva for their sponsorship over the years and everyone who has supported the awards, has come along on the night, partied, won, lost and generally celebrated the great and powerful medium of radio. We look forward to working with Radio Academy in the future."