Celador Radio takes control of Anglian Radio

Celador Radio will increase its station count by five with the acquisition of The Beach, Dream 100, North Norfolk Radio, Radio Norwich and Town 102, RadioToday understands.
Anglian Radio was created by a management buyout in 2013 after Tindle Radio sold a number of its radio stations operating in the East of England.
RadioToday understands that a deal is currently being completed for Celador to acquire Anglian Radio.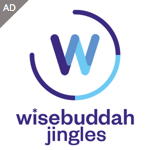 Earlier this month the company rolled out its new structure of networking most the the programmes across all five of its stations, which were previously provided separate programming during the daytime.
Ahead of the deal's completion Celador owns 20 radio stations – 16 operating as The Breeze, three as Sam FM and one as Fire Radio. The group has rebranded every radio station it has ever bought so far to either The Breeze or Sam FM, with the exception of its most recent specialist music station, Fire.
Celador entered the UK radio industry in 2008 with the purchase of Original 106 on the South Coast. The group already owns a number of other former Tindle-backed licences including in Andover, Newbury and Basingstoke.