Strapline & music changes for Bauer stations
2017 is set to be a big year in the development of the Bauer City Network.

Bauer is making a few changes to its music stations across the enlarged the City Network, which now includes Free Radio in the West Midlands.
The stations have changed their straplines from "Your Music Your Life" to "All the Biggest Hits – All Day Long" and Bauer says they are now offering a more refining music policy.
Bauer tells RadioToday the logo with a large YOUR behind the station names will not change despite the change in strapline.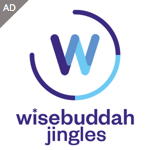 There are other changes on-air and online too, including the removal of the Top 10 at 10 across the FM stations, moving them to AM, and every radio station appears to have a new website via a new (yet to be publicised) Bauer portal at PlanetRadio.co.uk.
Director of Music Sam Jackson is leaving the company at the end of February as Toby Mackenzie gets promoted to the newly created role of Head of Music BC1. Toby is currently Content Director and Head of Music for Free Radio and will extend his work to scheduling and playlist management across BC1.
Other personnel changes include Group Head of Production Chris Ward taking up the position of Content Operations Director, BCN. Reporting to Owen Ryan, Chris will also continue to oversee the central production hub. And Chris Straw will also take on a redefined role of Music Manager for BC3 and Radio City Talk.
Group Content Director of the Bauer City Network, Owen Ryan said: "2017 is set to be a big year in the development of the Bauer City Network – our ambition for growth means that we have become more focused than ever on amplifying our unique music proposition and delivering stand-out content. We have very talented individuals in Toby McKenzie, Chris Straw and Chris Ward and thank Sam for her fantastic work, wishing her the best of luck for the future."
More details on the PlanetRadio portal will be announced soon by Bauer.