 Shennan to leave Radio Academy role

Bob Shennan is to step down from the role of Chair of the Radio Academy after completing his two years in the job.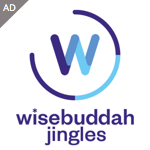 The Academy says a replacement for Bob – whose day job is as Controller of Radio 2 and 6 Music – will be announced in due course.
John Myers, Chief Executive of The Radio Academy, said: "I want to thank Bob on behalf of the Academy for his outstanding work and wish him well with his increasing workload at the BBC. He has guided the Academy through an incredibly challenging period with vision and determination and leaves it a stronger, bolder and more relevant organisation."
Bob took over from the previous chairman, coincidentally the now Chief Executive John Myers, in February 2009. Previous chairs in recent years include Myers and the BBC Director of News (and former Radio 4 Controller) Helen Boaden.