 Somerset licence cut and re-advertised

Ofcom has shortened the licence period for Somerset station Total Star by one year, and has re-advertised the licence.
The regulator found the station deliberately transmitting at several times above its permitted power level, meaning the licence will now expire in July 2012.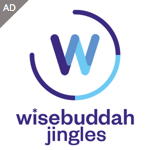 Ofcom said that the breach was serious because of its scale, the length of time for which it continued, the public safety risk it could have posed, and the overall failure of the licensee to maintain control of its service.
The station is owned More FM Ltd, but is broadcasting as Total Star Somerset.
Field engineers took measurements and visited the Minehead transmission site and reported that a new transmitter and antenna array had been installed, without consultation with Ofcom – itself a breach of the Code – and that the station was transmitting a directional high powered signal several times greater than that permitted under the terms of the Licence.
In response, the Licensee's representatives made submissions on three grounds; the misplaced trust in a fellow director of the broadcast operation, being unclear over the status of ownership of the radio asset, and discovering only after investigation, prompted by Ofcom's intervention, the intent behind the overpowering of the Minehead site radio signal.
"It was clear that the breach had resulted from a severe loss of control on the part of the Licensee over the management of the service," Ofcom said.
Because of the licensee's unsatisfactory record of compliance with licence conditions, Ofcom will not be implementing the special application procedure for the re-advertisement of this licence and will publish a full re-advertisement of the Bridgwater & West Somerset licence on Tuesday 2 August 2011, which will have a closing date for applications of 1 December 2011.