 Bauer refreshes commercial progs team

Bauer Radio has announced the promotion of two senior executives as part of a restructure of the group's commercial programming team.
James Wilson becomes Commercial Programming Director for the Bauer Place Portfolio and Magic 105.4, while Kate Fraser moves up to Head of Commercial Programming across the network of local Bauer stations.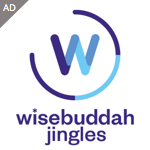 Both will work alongside Lizzy Moroney, the Head of Brand & Commercial in the Place portfolio of stations – which include Key 103, Radio Aire, Hallam, Metro, Clyde and Forth.
The group's stations were split into two portfolios – 'Place' covers Magic in London and the local stations around the UK, while 'Passion' looks after the brands – Kiss, Kerrang, The Hits, Heat Radio, Q Radio and Smash Hits Radio.
As part of the changes, Bauer say they will begin recruitment for a Commercial Programming Manager for Kiss.
Karen Stacey, Head of Broadcast Sales and Bauer Access at Bauer Media, said: "The Bauer Place and Passion Portfolios already give advertisers the ability to carefully target consumers based on either geographic location or via interests and passions. Increasing the headcount of our commercial team and aligning it with the insight team will give us the ability to serve our advertisers better, allowing us to tailor campaigns that deliver even deeper engagement. Brands will gain unprecedented access to insight from the 13.8m highly engaged listeners tuning in to a Bauer Radio station every week in the biggest UK cities."
James Wilson joined emap/Bauer in 1999. After two years in the magazine ad sales department, he moved across to radio S&P, rising up through the ranks in many different roles, before becoming Head of Commercial Programming for Magic 105.4 in late 2008. Notable partnerships under Wilson's stewardship include the BT sponsorship of the inaugural Magic Summer Live event, Directline's Breakfast sponsorship with Neil Fox, and Tourism Ireland's sponsorship of Ronan Keating's weekly show. James told us: "The Bauer Place Portfolio is a really simple and easy to understand proposition for our customers. We play to our strengths and have market leading audiences in all the right places around the UK, from London to Aberdeen, Belfast to Newcastle. Working with Kate (Fraser) and the team, I want to ensure that the creative passion and expertise we have in the Bauer Radio group, in our local areas, is fully utilised, commercialised and shared with national agencies in London."
Kate Fraser joined Bauer Media in late 2008 as Head of Commercial Programming for the KISS network. In this role Fraser designed and implemented national multi-platform campaigns for many blue chip brands including Coca Cola, Phones4U, Orange, Bacardi, Barclaycard and McDonalds.