 Gallagher and Church to dep on Radio 2

Former Oasis guitarist and songwriter Noel Gallagher is to present his first show on Radio 2 this weekend, as he covers for Dermot O'Leary.
Opera-star turned pop star Charlotte Church will also deputise for Zoe Ball's weekend early breakfast show for two weeks.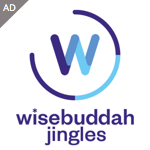 Charlotte says: "Taking over as host of Radio 2's Zoe Ball Show while she is away for a couple of weeks is such an exciting prospect for me. I jumped at the chance when asked. It's going to be a great opportunity to choose some of my favourite music to play on the radio and as it's two hours of live broadcasting on the UK's biggest radio station the adrenalin is going to be pumping! Thankfully, an added bonus is, I don't have to wear make up and get all dressed up to do it!"
Gallagher covers for Dermot this Saturday afternoon, while former Xfm presenter Justin Lee Collins sits in the following week.
The cover shifts have been revealed as part of the announcement of Radio 2's new autumn schedule which also includes a new four-part series on women in jazz music, starting tonight and presented by breakfast newsreader Moira Stuart.
The line-up also includes a new series fronted by Gloria Estefan and a six programmes hosted by Charles Hazlewood looking at the links between seemingly unconnected pieces of music (eg. The Prodigy and J.S. Bach, or Mozart and ABBA!)
Radio industry folk might also enjoy 'Greetings Pop Pickers – The Story Of Pick Of The Pops' on 27th September, which celebrates the 50th anniversary of one of the UK's longest running radio programmes. The documentary, hosted by Tim Rice, will feature archive clips of Alan Freeman and David Jacobs – as well as contributions from Sir Cliff Richard, Robert Plant, Sir Paul McCartney and current host Tony Blackburn.
Tim says: "I'll follow the evolution of radio's longest lasting pop music show from its creation as a showcase for new releases in the Fifties, how it changed through pop's golden age in the swinging Sixties, being dropped in the Seventies, its restoration in the Eighties and how it brings the charts alive to new generations today."
Today's announcement also includes details of a show where Jamie Cullum will chat with Metallica drummer Lars Ulrich about their shared love of jazz, a documentary on grunge band Nirvana and the return of Sir Jimmy Young to the station.
Bob Shennan, Controller, BBC Radio 2 and Radio 6 Music, comments: "The Radio 2 autumn schedule is incredibly distinctive this season, with something for everyone. It's jam packed with some of the best loved names in entertainment coupled with an eclectic programme of celebrations and documentaries."