 BBC London gets ready to rock for charity

The BBC local radio station for London is doing its bit for the Children in Need appeal with a special fundraising gala performance of new West End musical Rock of Ages.
BBC London 94.9 presenters Gaby Roslin, Tony Blackburn and Vanessa Feltz will introduce the show at the Shaftesbury Theatre next month with all proceeds going to the charity.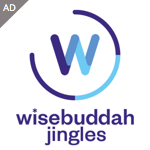 Rock of Ages opened last week in the West End and stars former XFM presenter Justin Lee Collins as well as X Factor 2005 winner Shayne Ward. The show features classic 80s rock songs and after success on the stage in the US is being made into a film starring former Radio 2 presenter Russell Brand as well as Tom Cruise, Alec Baldwin, Mary J Blige and Catherine Zeta Jones.
In 2010, BBC London raised more than £60,000 through a similar gala performance. Gaby Roslin said: "Last year we raised an enormous amount for Children in Need with the musical Jersey Boys. This year can't be more different! Rock Of Ages is going to be fun and feisty and we hope you can all join us for what is sure to be a brilliant night, and in the process raise lots of money for charity."
BBC London 94.9 FM Sunday Soul and Motown presenter Tony Blackburn added: "What an evening we are going to have! The Eighties were full of fun and fun music and I can't think of a better way to raise a fantastic amount for Children in Need."
The station's asking those who buy tickets for the show on 16 November to dress in glamourous or 'Eighties Rock' outfits.