 Lincoln students to get industry visitors

Students at the University of Lincoln will be getting a special insight this week into what the radio industry is looking for in the next generation of recruits.
The uni's visiting professor Trevor Dann has organised an advice day which includes names from Radio 1, Radio 2, Capital FM and BBC Local Radio.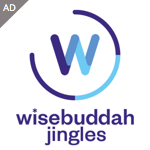 The event tomorrow at Lincoln's School of Media features Lorna Clarke (Network Manager for BBC Radio 2 & 6Music), Sam Bailey (Interactive Editor, BBC Music Events), Dick Stone (Programme Director, Capital FM East Midlands) and David Jennings (BBC Head of Region, East Yorkshire and Lincolnshire). We're told they'll give students an overview of their sector and the kind of skills they are looking for in potential recruits.
Lorna Clarke said: "I'm looking forward to meeting the students of Lincoln University and passing on as many tips as possible about how to maximise your chances of working in the industry."
Sam Bailey, who's the creative force behind the new Radio 1 website, said: "I'm really looking forward to visiting Lincoln Uni for the first time, especially to talk to future radio programme makers. By the time they're making radio programmes, the line between radio and the web will be completely blurred, if it exists at all. Understanding the way that media consumption is changing is critical for anyone starting out in the radio industry, and I'm delighted to have been asked for my views."