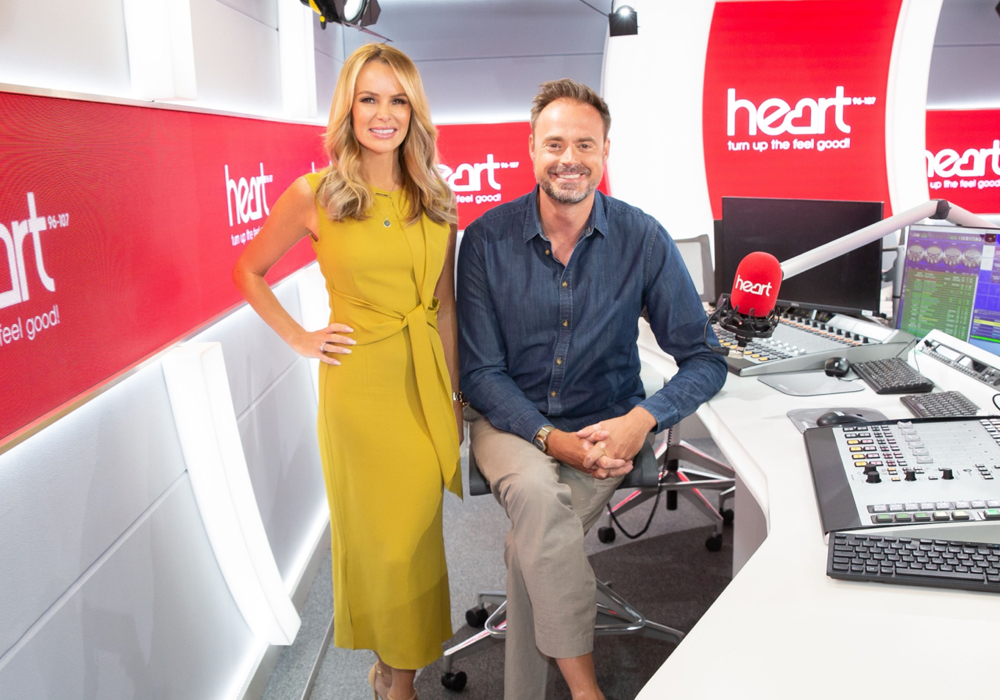 Boots is the new sponsor of Heart Breakfast with Jamie Theakston and Amanda Holden as part of a long-term partnership with Global.
The retailer will be headline sponsor til 2025 and includes Heart's newly launched breakfast show in Scotland – Heart Breakfast with Des Clarke & Jennifer Reoch.
As part of the sponsorship deal, Boots will have access to Global's billboards and DAX service.
Boots will also feature on Heart's website, on Global Player, and on Heart's social media on Instagram, TikTok, Twitter and Facebook.
Pete Markey, Chief Marketing Officer, Boots said: "The Heart Breakfast Show is the perfect partner for Boots. Its audience is closely aligned to the core Boots customer, so it is the ideal platform to demonstrate how Boots is there for everyone, at every stage of their life.
"We are looking forward to being able to showcase our extensive range of health and beauty products, services and expertise to the millions of listeners that tune in each morning, as they prepare for their day ahead."
Katie Bowden, Director of Commercial for Audio at Global said: "I'm thrilled to welcome Boots as the new sponsor of Heart Breakfast with Jamie and Amanda. As the UK's biggest commercial breakfast radio show, it's the perfect feel-good platform to connect with a massive audience of loyal and engaged listeners.
"I'm also delighted that Boots will be joining Des and Jennifer as they welcome listeners to their brand-new Heart Breakfast show in Scotland. We're all looking forward to working with Boots to create an exciting and impactful partnership."
The deal was brokered by media agency EssenceMediacom, part of GroupM and WPP.
---
Posted on Monday, May 15th, 2023 at 12:02 am by Roy Martin
---