 New websites go live at UTV stations

UTV Media has officially launched new websites for its group of 13 local radio stations across the UK.
The sites – for stations including Signal, Juice Liverpool, The Pulse and 96.4 The Wave – have been created and developed by G Media.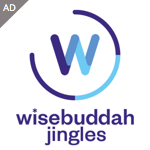 It was announced back in September that G Media had won the contract to redevelop the sites for UTV Media's local radio division and the new sites have gone live over the last few weeks ahead of today's official launch. Sheffield-based G Media was founded in 2003 by Ricki Lee and Gav Richards, who both have backgrounds in radio programming and production.
Calum Macaulay, Director of UTV's Local Stations, told RadioToday.co.uk: "The re-launch of the stations' websites is part of our digital expansion strategy. Over the last year we have doubled traffic to our sites and strongly driven our social media connections in order that we can build value for both our listeners and advertisers. We are taking the stations and their brand values to where the listeners are to drive interaction, engagement and local involvement. In the long term this will drive value for advertisers."
He added: "G Media has done a terrific job for us in turning the new sites around quickly with great functionality and a cool design."
UTV Media recently appointed former GMG Group Digital Project Manager Chris Jordan as Digital Manager for the group's portfolio of local radio stations.