 Parliament to host radio internet event

Ed Vaizey – the Minster for Culture, Communications and Creative Industries – is teaming up with Absolute Radio to host an event at the Houses of Parliament on how the internet is transforming radio.
The invite-only breakfast session in January will also feature speakers including the BBC's Director of Audio and Music, Tim Davie and Absolute Radio presenter Dave Gorman.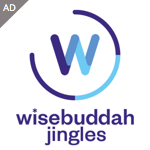 We're told that 'Redefining Radio' will "set out to demonstrate to business decision-makers the emerging opportunities the internet has provided to the medium of radio, its ability to transform the medium as it moves from linear broadcast on one device – to unique audio content delivered via multiple platforms."
Other names confirmed to speak at the event on 12th January 2012 include Karla Geci who works on Strategic Partner Development for Facebook, and Absolute Radio's Chief Operating Officer Clive Dickens.
Clive told RadioToday.co.uk: "UK Radio has never been in a better place, with record reach and cross-platform growth against a backdrop of personalised music and other IP and mobile content propositions – the internet is redefining radio and bringing about great opportunities – this unique event aims to showcase progress to date within the British Digital Audio Economy."