Radio 2 and LBC man Bob Holness dies
Bob Holness, who started his broadcasting career in radio, has died in his sleep at the age of 83.
He hosted Late Night Extra on the Light Programme before taking the show to Radio 1 then Radio 2. Bob spent 10 years on LBC before rejoining Radio 2 for 12 years until 1997.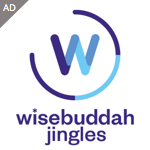 A statement from Bob's family said he died early this morning (Friday). He had suffered from a series of strokes and was in a nursing home.
On The Light Programme he presented programmes including Midday Spin and Housewives Choice, before becoming a regular host of Late Night Extra. That show continued on Radio 1 until 1971 and then on Radio 2 only between 1971 and 1975. Other presenters on the show included Terry Wogan and Michael Parkinson.
In 1975 Bob moved to LBC to co-host the breakfast show with Douglas Cameron, only leaving in 1985 to return to Radio 2.
At Radio 2 in the 80s and 90s he fronted shows including 'Bob Holness Requests the Pleasure' and 'Bob Holness and Friends', as well as doing weekday cover. Until 1998, he also presented the request programme Anything Goes on the BBC World Service.
In total his work in radio spanned six decades.
Bob is perhaps best known to millions as the presenter of TV gameshow Blockbusters – but he was also the second actor to play James Bond, starring in a radio version of Moonraker in 1956. Bob is also subject of one of the most famous urban myths of the music industry – a false claim (reportedly started by 6 Music presenter Stuart Maconie in an NME column) that he played the saxophone on Gerry Rafferty's Baker Street.
Steve Allen, who worked with Holness on LBC said: "I met Bob back in 1979. He was the man who put his suit on for the breakfast show, you smelt his aftershave before you saw him in the building; he was one of those sort of people. He was absolutely charming. No-one would deny he was the perfect radio host. Him and Douglas had this team-ship that worked so well… he was just charming, just a nice person. I was with him for many, many years at LBC… He was just one of the nicest men. It's terribly sad. I knew he had been ill for a little while… Much, much missed and much love to Mary his wife and the rest of his family."
Speaking on LBC today, Douglas Cameron described his time doing the AM programme with Bob Holness as the 'happiest ten years of my professional life'. He said: "I think the reason our show worked was because Bob was a dream to present with. We did have a chemistry right from the start. It was impossible not to like Bob, with the result that we and indeed our wives, Mary and Marjorie, were the best of friends off air as well as on. I once said to Bob 'I see more of you than I do of my wife sometimes' and he said 'Well that's wonderful, we love working together'. We were very lucky and I couldn't have asked for a better friend or more amiable partner in broadcasting to work with."
He added: "There was this flexibility (with the AM show) to just have a chat with the listeners and Bob was tailor-made for that. Bob Holness talking to a neighbour at his home in north-west London would be the same Bob Holness interviewing somebody on AM. That was the nature and strength of the man."