 Absolute and Bauer partner for London Live

Absolute Radio are teaming up with Bauer Media's Kiss and Magic brands to broadcast live coverage of this summer's BT London Live events.
Ticketed free concerts are taking place in Hyde Park to mark the start and end of the 2012 Olympics in the capital.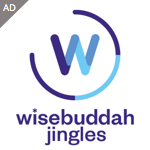 The deal sees Absolute Radio broadcasting live each day for a fortnight from Hyde Park, while Kiss becomes the exclusive radio station for London Live events in Victoria Park. The two parks, along with Trafalgar Square, will have giant screens showing Olympics coverage as well as live music, and outdoor arts and performance.
Absolute and Magic 105.4 will broadcast live stage performances from Celebration Concerts in Hyde Park on 27th July and 12th August to tie in with the Opening and Closing ceremonies of the Olympic Games. Magic will also cover events in the park for the fortnight in between with features reflecting the party atmosphere and musical talent expected each day.
Clare Baker, Marketing Director from Absolute Radio said: "This activity perfectly complements our established live credentials, adding a unique twist to the celebration of Great Britain and the Olympics in 2012 from an iconic, nationally treasured location."
Steve Parkinson, Managing Director, Bauer London said: "Magic 105.4 and KISS are delighted to be working alongside Absolute on what are certain to be some of the most exciting and memorable events in London this summer. This deal will ensure we can bring all the artist and ticketing information to our audiences first, and to be in the thick of the celebrations when they get under way on July 27th."