 Bauer to air live radio commercials

Bauer stations Kiss and heat will carry live radio adverts for a new TV show on Channel 4.
The heat4…Live! social TV experiences are three live dual screen events, with the first one at 6.30pm on Friday 8th June, around the Hollyoaks Savage Party special.
The campaign is seeking to take advantage of the increasing trend of dual viewing behaviours around TV programming, providing bespoke companion content when the shows are on, and a live and interactive online 15 minute 'show-about-the-show' following the credits.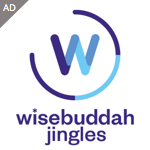 Radio adverts started yesterday on heat and Kiss scripted by the heat editorial team and Bauer radio creative, including live radio ads on the Bauer network.
The show, broadcast live from a London living room, will hijack viewers' 'second screens' during the shows, bringing live reactions and exclusive extra content, with a longer 15 minute live 'wrap' show at the end.
When the Channel 4 show is being broadcast, the heat4 second screen experience will serve bespoke companion content and curated twitter feeds, creating an experience akin to the audience watching telly together and bantering with friends.
Lucy Banks, Executive Creative Director of Bauer Media said: "We are thrilled to be producing this brilliant campaign in partnership with Channel 4. It allows us to use heat's ability to ramp up engagement and 'editorialise' excitement about great Channel 4 shows with this ground-breaking new format that rewards their viewers – and ours – with an even deeper experience of the stuff they love best."