 Northeast radio stays local for floods

Local and regional radio stations in the North East of England dropped network programmes or provided extra local content this evening in reaction to the floods.
Metro Radio and Capital FM continued their drivetime shows, BBC Newcastle provided local rolling speech and Real Radio, whilst in network programmes, provided local information and travel bulletins.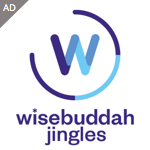 At 7pm, Metro Radio's drivetime presenter Stuart Elmore continued till 9pm and provided extra news bulletins, eye-in-the-sky travel reports and listeners on the phones.
Capital North East dropped James Barr's evening show from London and provided extra local information as Rob Howard continued along with breakfast journalist Anna Harding, also till 9pm.
BBC Newcastle stayed in news-mode and provided an all-speech show with Anne Leuchars and Matthew Raisbeck into the evening instead of the scheduled "Evening Show" – where it's normally all about the music.
Real Radio has regional programming till 8pm on weekdays in the form of the football phone-in, which included listeners experience in the severe weather, but continued with network programmes from Manchester after 8. Presenter David Heane provided local information and travel reports every 30 minutes via split links.
Several parts of the area experienced heavy rain and thunderstorms in the afternoon, leading to flooding, public transport suspension and major road closures. In such situations, Ofcom expects stations, which normally network off-peak programmes, to "give listeners a feeling of ownership and / or kinship, particularly at times of crisis (snow, floods etc)."