 Blackburn to count down 60 years of music

BBC Radio 2 and 6 Music are to join in the BBC's celebration of 60 years of the British singles chart with special programmes inc Pick of the Pops.


Tony Blackburn will be presenting two special Pick Of The Pops (Saturday 10 November and Saturday 17 November) programmes marking 60 years of the UK charts as we know it. Tony will be playing the best-selling song from each year in chronological order, from 1952 right up until 2012. In the first programme he will be playing the best-selling songs from 1952 to 1985. Programme two will feature singles from 1986 to 2012.
Over on BBC Radio 6 Music, Steve Lamacq's show (Monday-Thursday, November 12-16) has commissioned the Official Charts Company to produce bespoke charts for the station. The chart will include songs by bands whose names begin with 'The' and also the most successful foreign language track ever.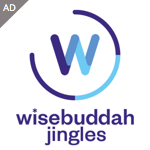 And a documentary on BBC Four, Pop Charts Britannia: 60 Years Of The Top 10, will look at everything from the record industry's involvement, to illegal music downloading and the effect this had on the sale of singles, to the 2006 surge in online music buying.
Since 1952 – the year the NME invented the British singles chart – music lovers have ritualised and shared the experience of the charts on radio and on TV. Whether sat around the television set with the entire family discussing an edition of Top Of The Pops in the Seventies or taping Dr Fox or Mark Goodier in the secrecy of their bedrooms, the charts was a part of growing up and made for weekly water cooler moments.
The programme features contributions from BBC broadcasters including David Jacobs, Pete Murray, Bob Harris, Paul Gambaccini and Reggie Yates, alongside pop legends like Sir Cliff Richard, pop fans and chart enthusiasts such as Grace Dent and music biz insiders Jon Webster and Rob Dickins.
Mark Cooper, Creative Head, BBC Music Entertainment and the Executive Producer of the documentaries, said: "The singles chart and the single itself are the key drivers of pop and while both documentaries suggest we are leaving one era of music buying behind, hopefully these programmes celebrate the world we grew up in – record shops, vinyl, Top Of The Pops, the Radio 1 chart rundown – and also point to the future."