 Danny Baker launches attack on BBC bosses

"We dwell amid pinheaded weasels who know only timid, the generic and the abacus." Danny Baker tweets after getting the sack.

His first song on his first show after he broke the news on Twitter was Radio GaGa by Queen, complete with Firework sound effects over the top.
His first link blasted the decision to cut the show saying it was the only programme on the station which connected the community of London. He also said "shame on you" to the BBC for paying his co-presenters just £50 a show. "They've had less in the last 10 years than Jimmy Savile earned in six months."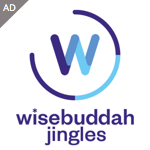 Talking about features on the show, he said "You'll be able to hear all these on LBC when they offer me a job" as he jokes about joining cross-town rival LBC 97.3
It got emotional at times: "By the way, it was a nice way to treat a guy who had cancer. Maybe the BBC hoped I wouldn't pull through so they didn't have to sack me."
The Radio Academy will be honouring him at the upcoming Radio Festival on November 12th / 13th – something which he has pointed out a few times: "Anyone coming to see me inducted in the Hall of Fame next week: You may enjoy the speech," he says.
He constantly slated middle management pointing out there are more meeting rooms than studios at the station.
Deep thanks to everyone who has responded about the radio. We dwell amid pinheaded weasels who know only timid, the generic and the abacus.

— Danny Baker (@prodnose) November 1, 2012