Penk pulls his wind-up show after prank

Revolution owner Steve Penk has decided to pull his wind-up show after recent events surrounding the prank call by two Australian jocks.


Steve told Sky News the death of a nurse after the call to the hospital treating the Duchess of Cambridge could mark the end of such radio wind-ups.
He says the tragic consequences of the stunt could change the entire radio industry.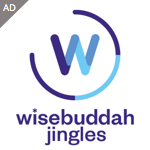 He told the TV channel: "I think there will be huge fallout. I think it will be, for want of a better phrase, the death of the wind-up phone call.
"Ofcom (media regulator) will wrap it in so much red tape that it will make it almost impossible to get these things on the air, which I think is a shame because they can be entertaining."
Steve now hosts the breakfast show three days a week on The Revolution in Oldham, and re-plays his old wind-ups from his days at Key 103, with references to Key 103 edited out.
He concluded: "I think it is unfair that at the moment the blame is at their doorstep."
As a mark of respect, I have decided to pull the wind up show tonight on 96.2fm The Revolution. Feels like the right thing to do.

— Steve Penk (@StevePenk) December 8, 2012