 Bauer airs Ad Funded Programming for NCS

National Citizen Service has signed up with Bauer Media for advertiser funded programming and a multi-platform sponsorship campaign across various brands.

Adverts will run on Kiss UK, Kerrang!, The Hits Radio and In:Demand to bring 'awareness and engagement' with 16-17 year olds for the NCS activities.
And two dedicated hour-long advertiser funded programmes will run on both Kerrang! and The Hits Radio.
Kerrang! will be handing over the airwaves to some of last year's NCS candidates, with past participants hosting their own show between 9am-10am each Saturday for six weeks starting on 18th March. These shows will be promoted with 40 second branded trails voiced by the NCS participant running across the week leading up to the show on Saturday. Presenter Alex Baker will be fronting the campaign for Kerrang!.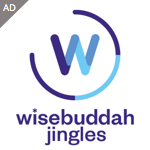 The Hits Radio will also host a weekly advertiser-funded show each Saturday dedicated to promoting the NCS. A special guest will be interviewed each week and the show will try to find out why young people love summer, whilst directing listeners online to find out how they can have an exciting summer by taking part in a NCS programme. The show will air every Saturday from 12- 1pm for six weeks from 18th March.
All of the campaign activity will be accompanied by bespoke creative pages on the Kiss UK and The Hits Radio's websites.
Karen Stacey, Broadcast Sales Director at Bauer Media, said: "This multi-platform sponsorship campaign with NCS is a great example of how Bauer Media enables brand partners to reach both national and local audiences across the UK with tailored, creative solutions. Our Passion Portfolio audiences feel more connected and engaged with our radio stations compared to our competitors and it's this connection that makes this campaign a perfect fit for NCS, allowing them to reach our younger audience and inspire the next generation of NCS participants."
NCS falls under the Cabinet Office Shared Communication Services (former COI). M4C is their buying agency and Kameleon is their planning agency.