 Tony Blackburn blasts UK radio regulators

All-time radio legend Tony Blackburn says he blamed the regulators for killing off radio by licensing too many radio stations in the UK.

Speaking at a Radio Academy event in London last night, and in a new podcast available today, Tony says the 'powers that be' have allowed too many radio stations to broadcast.
"We still don't have an oldies station on an FM frequency. That to me is the most ridiculous thing," Tony said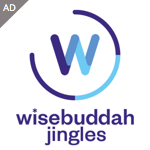 Tony celebrated his 70th birthday this week and has been looking back at his radio career spanning Radio Caroline, Radio 1, BBC London, and now a handful of smaller commercial stations and BBC Radio 2.
He also had a go at commercial radio bosses for limiting the playlists and presenter speech.
He said politics at radio stations is something he's learnt to stay clear off. "As a DJ if you take a job you accept it on the terms of the radio station, even if you don't agree with certain things such as only playing the same 300 songs over and over again.
"Luckily the two commercial radio stations I work for now let me choose my own music, but I do question the very limited playlist that a lot of the stations have.
"To me it doesn't make sense."
Tony continued, talking about personality radio. "Granted Radio 2 can pay presenters more money but why don't commercial stations broaden out their playlist and encourage young broadcasters into the industry and have a personality?
"There's the BBC which doesn't have these small playlists and they're doing better, so perhaps radio 2 is doing something right."
Tony was presented with a Gold Disc of his favourite songs by Sony Radio Academy Awards Chair John Myers.