 Kiss re-launches its digital media player

The Kiss Player has been re-launched offering synced content in real-time across multiple devices including desktop and mobile.

The custom-built, content-driven player enables audiences to tune in to the station across multiple devices, with related visual media mapped to the audio content.
For the techies, it's built in HTML 5 with a responsive layout optimised for tables and mobiles. It was built by built Last Exit and will also feature Kiss TV in the future.
Mark Banks, Digital Product Manager of Kiss, said, "This is a big jump forward in connecting the content we have here on KISS and making this content mobile. The new player is another innovative way to reach out and best serve our listeners by allowing them to listen to their favourite KISS shows whenever and wherever they would like."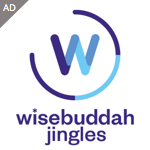 Aaron Gilboe, Director of Last Exit, commented, "We are hugely excited about the online media player. It is a great product for KISS listeners, and an excellent platform for advertisers to engage with an incredibly loyal audience. We're very proud to have been involved in such monumental projects."
Kiss, on FM in London, South Wales and The West and East Anglia, is also available via its App, UKRadioplayer and on DAB across the UK.