Community radio MD joins commercial rival

Revolution Radio in Greater Manchester has hired the Managing Director of a local community radio station as its Commercial Director.


Simon Walker joins Steve Penk and his team from Tameside Radio, but is no stranger to commercial radio. He has previously run a number of stations including Lite FM in Peterborough, Northamptonshire's Connect FM, Belfast City Beat and The Bay in Lancashire.
"Simon was a real thorn in our side at Tameside so now it's payback time", jokes Revolution Owner, Steve Penk. "We had some top notch applicants but Simon ticked all the boxes bringing in a wealth of experience, unrivalled local knowledge and an amazing contacts
book".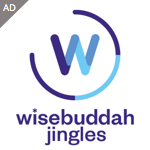 Simon starts his new role on May 20th and is looking forward to the move: "Opportunities like this are few and far between and I can't wait to work with Steve and his team on taking the station forward".