 Commercial Radio wins at New York Festivals

Real and Smooth Radio are flying the flag for commercial radio at this year's New York Radio Festivals, taking home 13 awards including three Golds.


The company was recognised for its news output, with the three Golds won for Best Coverage Of Ongoing News Story, Best Special Report and Best News Documentary of Special across both Real Radio and Smooth Radio.
Group Programme Director John Simons told RadioToday: "We are absolutely delighted with these awards and the fact we have had the best performance by a UK commercial radio group. The fact our programmes have been recognised and rewarded at an international level is quite an achievement and it's testament to the talent we have at Real and Smooth Radio.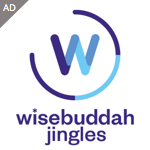 The independent production sector was also well represented in the winners list with TBI Media, Wise Buddah, Somethin' Else, USP Content, Folded Wing, Phantom Productions, Ten Alps, Like It Is Media and more picking up international awards.
TBI Media won one of just two Grand Trophies plus an additional eight awards including four Golds.
Wise Buddah won three Golds, a Silver and two Bronze along with two Finalist Certificates. Their jingle package for BBC Radio 2 won Gold for Best Sound, Best Programme ID and Silver for Promotional Spots, Opens & IDs.
Speaking after the ceremony, Wise Buddah's Paul Plant told RadioToday: "It's such a rare treat for us to produce something of the musical diversity and stature that comes from working with a network such as BBC Radio 2. From Gospel to Classical, Jazz to 80's pop and 00's Rock to big orchestral news themes, this package has it all!"
Somethin' Else won Gold for A Leap of Faith, whilst USP Content also took home a top prize for The Austerity Games – The 1948 London Olympic, both broadcast on BBC Radio 2.
The BBC was responsible for 32 awards spread out between the corporation and indies in a range of countries and categories, including 1 Xtra winning a Gold for Best Music Special with The Story of Guru, but only won six under their own 'brand'.
BBC Radio Leeds won a Silver for Major at the Music Hall and a Bronze for Death Row: A Journey from West Yorkshire to the Execution Chambers of America with Liz Green.
Global Radio won one Gold – for Station of the Year at Classic FM, plus one Bronze and two Finalist Certificates, including for Capital Breakfast with Dave Berry & Lisa Snowdon.
It's Classic FM's third major accolade in recent weeks. The station was named UK Radio Brand of the Year at last month's Sony Radio Academy Awards, followed by the Royal Philharmonic Society Music Awards, where the station picked up one of the top honours for its work in broadening the reach of classical music.
Sam Jackson, Classic FM's Managing Editor, said: "The entire Classic FM team, both on-air and off-air, are hugely honoured to receive this prestigious award."
Bauer Media won one Silver, for a programme made by former radio student Donald Shields on Moray Firth Radio's charity Radioskills station Monster FM, and two Finalist Certificates including one for Radio City 96.7.
BFBS also won a Gold and a Silver. Producer and presenter John Adderley and BFBS Technical Producer, Neil Moore, won the Profiles/Portraits category for a documentary called The Military Wives Choir.
John said: "I am thrilled that my programme has won gold for BFBS. It was a privilege to spend time with Forces wives and girlfriends who do so much to hold families together when their loved ones are away in Afghanistan.
Silver for the Best Radio Personality, Network/Syndicated category went to Hal Stewart and Sim Courtie for their joint comic genius on the Sim and Hal Forces Breakfast Show in 2012.
Hal said: "It's a great feeling to get this award. Sim and I really enjoyed broadcasting our zany mix of topical banter and slapstick soap opera shenanigans to such a brilliant and deserving audience. The fact that we have been rewarded is a wonderful bonus."
Other winners include Jack FM Oxfordshire, Xpress Radio, Spark FM in Sunderland, Insight Radio Glasgow, Graham Mack, Cam FM, Birmingham City University, Fiona Richie Productions, The James Allen on F1 Podcast and the Flaps Podcast.
The New York Festivals International Radio Programs & Promos Awards honor the World's Best Radio Programs & Promos, with the winners announced at the Manhattan Penthouse in New York City last night.
The other Grand Trophy went to Radio Netherlands Worldwide.
The 2013 Grand Jury awarded 40 Gold Trophies, 44 Silver, 47 Bronze, and 102 Finalist Certificates from entries submitted from 36 countries.