 Radio 2 remembers 1963 in Frost tribute

Radio 2 is to broadcast three tribute shows to Sir David Frost, under the banner That Was The Year That Was.
Radio folk Tony Blackburn, Annie Nightingale and Gillian Reynolds are among the guests on the first programme, featuring 1963, which will air on the network next Monday.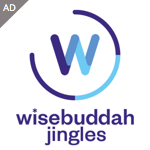 The series was due to be presented by Sir David, but he died in August, just a few weeks before recording was due to take place. Instead, the former BBC Chairman Lord Grade is hosting the shows, which have become a tribute to the late broadcaster.
Episode one features the murder of JFK, the first number one single for The Beatles, Martin Luther King's 'I Have A Dream' speech and the first episode of Doctor Who. There will also be extracts of Sir David Frost's That Was The Week That Was, which launched in 1963. Michael Grade will chat to guests about the music, culture and news stories of the year as well as playing archive clips and music from the time. That Was The Week That Was' memorable theme tune has also been reworked for the new Radio 2 series by The Segue Sisters.
1963: That Was The Year That Was airs on BBC Radio 2 on Monday 25th November 2013 at 10pm.