 Nick Ferrari: "I'll never forget today.."

LBC presenter Nick Ferrari says today was one of the most significant moments of his entire life, after being inducted into the Radio Academy Hall of Fame.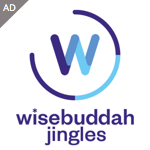 Speaking on stage to an audience of industry professionals, Nick said he will never forget this day and is honoured to have been accepted into our industry, after many years in newspapers.
He was one of five accepting the award at The Savoy Hotel in central London, along with Margaret Howard, Libby Purves OBE, Alan Robson MBE and Russ Williams. Charlotte Green was also honoured but couldn't make the event.
The afternoon kicked off with BBC Worldwide Chief Executive Officer Tim Davie who was presented with a Radio Academy Fellowship by Chris Evans. Tim said we should work together more as an industry. "We are one big happy family and we need to fight together," he said.
One of the most memorable moments of the afternoon was Margaret Howard's acceptance speech. Arriving on stage, the 76 year old joked: "What took you so long?" The pensioner left Classic FM 10 years ago.
"If you're going to get another geriatric on stage may I suggest a hand rail?" She said. Margaret started at the BBC when she was 16 holding many positions as a reporter, broadcaster and studio manager. She has won many awards including a Sony or two.
Margaret Howard is most well known for two long-running series: Letterbox and Pick of the Week and he work on BBC General Overseas Service (as it was) and Radio 3.
She looks back and remembers: "Back in the 80s when the Radio Academy was launched – to much opposition – we didn't know what it did. I still don't know now," she joked.
Later, Radio Academy Chair Ben Cooper took to the stage to explain to Margaret what they do.
The Arqiva sponsored event was hosted by BBC Radio 2's Ken Bruce and Capital's Lisa Snowdon.
Photos coming soon.