Two show interest in Telford FM licence

Ofcom has received two declarations of intent to apply for the local commercial radio FM licence for Telford.
The current licensee, talkSPORT Ltd, broadcasts as Signal 107 and programmes are shared from Wolverhampton on 107.4FM.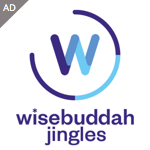 The possible contender for the licence is Fusion Radio Telford Limited, which has common ownership with Punjab Radio. Panjab Radio is also challenging the licence held by talkSPORT in Wolverhampton.
The closing-date for the receipt of completed applications will be 3pm on Tuesday 28 July 2015
Panjab also applied for the Coventry licence in 2013 but lost out to the existing licensee.
The Telford licence was originally owned by Telford FM, which started broadcasting in 1999. It then rebranded as The Severn to share programmes with its sister station in 2010 before being bought and rebranded by UTV as Signal 107.