Two apply for Wolverhampton FM licence

UTV Radio has suggested radio stations in Kidderminster, Telford and Shrewsbury/Oswestry would close if they are unsuccessful in their Wolverhampton licence bid.
The company, under the name of Talksport Limited, has applied for the re-advertised Wolverhampton licence, which currently broadcasts as Signal 107 from Wolverhampton but shares all programming with the Kidderminster, Telford and Shrewsbury/Oswestry licences. If the service was returned to a standalone station (i.e. awarded to someone else), UTV says it would not be viable and would ultimately lead to the loss of a local radio service for Wolverhampton and also for Kidderminster, Telford and Shrewsbury/Oswestry.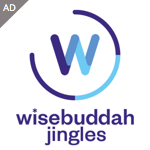 Two applications have been received in total, with Signal 107 wanting to continue providing a community-oriented, broad music station for wolverhampton, aimed at 25 to 54 year-olds, and Panjab Radio's Asian Fx proposing a lively, contemporary asian/urban music-led service targeting wolverhampton's asian population aged 15-54.
Asian Fx also says it is in talks with the owners of Mander House (where Signal 107 broadcasts from) to take over the studios and TX if successful. The Radio People, supporting the Asian Fx bid, says: "There has to be something wrong when a city of 250,000 people no longer has its own, dedicated, commercial radio station. Our client believes that the people of Wolverhampton are being underserved and it is their intention to rectify this situation by bringing local radio back to the city."
This licence is offered for 12 years for a service designed to cover the Wolverhampton area using a single FM frequency.