7digital sells remaining shares in Audioboom

7digital has sold all its remaining interest in Audioboom, raising net cash proceeds of £1.9m.
7digital, under its former guise as UBC, was one of the original investors in the start up and has made £5.6m from selling its shares after a total investment of £1.8m.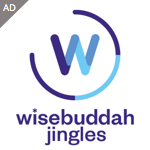 In an trading update today, the company reports revenues from licensing of its music and radio platform are up 26%, with losses reduced by 27%. 7digital has also launched an integration of Google CastTM on its platform and is the first provider to offer hi-res audio playback of FLAC format files in Google Cast.
More radio groups are in talks with the company too, after recent contracts with Jazz FM and TeamRock. Five contracts have been signed to date for Radioplayer Worldwide, and it recently announced an agreement with Imagination Technologies to license the FlowRadio internet radio aggregation service internationally.
Simon Cole, Chief Executive, said "The changes in our revenues are evident from these results, which highlight the scale of 7digital's continued shift further towards streaming and licensing models. The strategy set out at the merger is clearly driving the business forward, and ensuring we are at the forefront of the Third Age of digital music."