British Library to archive radio output

The British Library wants to work with the radio industry to explore how to preserve a representative sample of the UK's vast radio output.
The Save our Sounds project, which sets out to protect both the Library's existing historic collection of more than 6.5 million recordings, also wants to safeguard the acquisition of future sound production in the UK, including the national collection of radio and published music.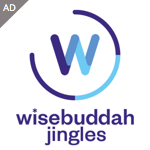 The British Library already has an archive of some 200,000 hours of radio going back to the 1920s, from pre-war Radio Luxembourg to commercial stations such as Capital Radio, and a full decade's output by the radical London arts station Resonance FM.
However, this represents only a tiny fraction of the extensive output of the more than 600 public service, commercial and community stations currently broadcasting across the country.
Speaking at the 2015 Radio Festival, Roly Keating, Chief Executive at the British Library, said: "Unlike television, newspapers or the UK web domain, there is currently no institutional support to ensure that the nation's vibrant radio output is fully preserved for future generations.
"As outlined in our Living Knowledge vision published earlier this year, a key goal for the British Library is to preserve as much as possible of the UK's sound heritage. We want to work with the radio industry to explore ways in which radio can be captured permanently in the future, and be made available for research, enjoyment and inspiration."
Sound archivists at the British Library estimate that 92% of UK radio is currently not subject to long term preservation or access, and thus will be lost to future generations of researchers.
Organisations from across the radio industry including the BBC, Radioplayer, Community Media Association, Radio Academy and Radio Independents Group have all expressed support for a radio archive, and will join a working group led by the British Library to explore possible models for the radio archive proposal.