Chris Moyles plans to double XFM audience

Chris Moyles admits he was sacked from BBC Radio 1 but plans to double XFM's breakfast audience with his new radio show.
In a revealing interview in The Sun, the new Radio X presenter also confirms he's in charge of his new show and he has the freedom to do what he wants.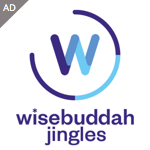 Highlights from the interview include:
Chris was sacked by Ben Cooper a year before he wanted to leave BBC Radio 1
He planned to take a year off but it went too quickly so he took another year off
Chris was offered his pick of any other role on Radio 1
Global is spending millions on the new station nationally
Chris wants to double the audience that exists on that show now
Radio 1 producer Pippa Taylor will run the show and newsreader Dominic Byrne will be back
Comedy Dave and Aled Jones won't be joining Radio X
Chris has carte blanche on the new show
You can read the full interview in The Sun newspaper tomorrow, or see it online now.
For more news on the new Radio X, follow our updates here.