Chris Philips made Head of Music at Jazz FM

Chris Philips has been appointed as Jazz FM's new Head of Music.
Chris has been associated with Jazz FM since day one – announcing Ella Fitzgerald on stage at the Jazz FM Royal Albert Hall launch gig over 25 years ago and hosting programmes for the first two years of its life. Having re-joined the station shortly after it relaunched in 2008, he has been heavily involved as both a presenter and as Deputy Head of Music.
Chris said: "It's a role I naturally relish, a fantastic opportunity to build on the work we've done and further consolidate Jazz FM's position as the leading authority on the music."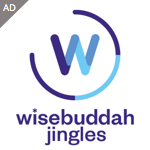 Jazz FM's Content Director Nick Pitts said: "As Head of Music, Chris will continue to drive the music that over half a million listeners enjoy every week and will now work with our industry partners to ensure we reflect the incredible new breaking talent and music. His knowledge of our genre is second to none and I'm really looking forward to his influence on future projects."
Following this appointment Chris Gilvear has been promoted to Head of Production, Mark Walker becomes Music & Programme Manager and Nick Howard takes on the role of Content Producer.