Juice FM sale decision expected mid-October

Global's purchase of Juice FM from UTV Media is expected to be completed next month.
The Competition and Markets Authority is scheduled to make its decision on or before October 13th 2015, although this date can change.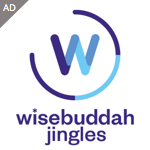 The 'merger enquiry' started in August, over two months after the sale of the station was announced. It is working out if the purchase would result in a substantial lessening of competition within the Liverpool radio market.
At the time of the sale, Ashley Tabor, founder & executive president of Global, said: "I'm pleased to announce our proposed acquisition of Juice FM, which will complement our portfolio both regionally and nationally. I'm looking forward to welcoming Juice FM to the Global family."
Juice FM's format currently commits the station to "At least 10 hours a day during daytime weekdays (must include breakfast)" and has a commitment to playing "a mix of breaking new music, chart and dance" plus a commitment to local artists.
The station broadcasts the majority of its output from Liverpool, with Adam, Gemma and Imogen on Breakfast, Baz Todd on daytime and Mark Kaye at Drive.
Global hasn't announced any plans for the station should it be successful in its 'merger', but options include rebranding Juice FM as Capital or even Radio X.