Metro Radio drops network shows for the weekend

Metro Radio and TFM opted out of usual network programmes last weekend to provide full coverage of the Great North Run.
The special programmes began on the Saturday morning and continued with a full day of live outside broadcasts from Newcastle's Quayside. Live coverage of the Junior, Mini and 5K run events was broadcast, with presenters chatting with parents, kids and Olympic athletes.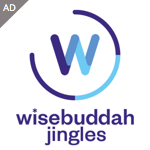 Metro, along with TFM was live from 8am till 6pm Saturday and 6am till 2am Sunday.
The main event on Sunday saw breakfast show presenter, Steve Furnell, broadcast live his whole experience of the build up on the day – his journey from waking up, right up until he crossed the start line, as he explained: "I said it on-air, this is without doubt the best day of the year for me. I love everything about the day. The atmosphere is electric; the sights and sounds along the way are incredible and the support from people at the side of the road and other runners is unbelievable. I'm already thinking about next year.
"We tried something different this year with me broadcasting from my home, the train station and even the walk up to the start zone. Technically it was a challenge but listening back to all the great people we featured it was well worth it."
Once Steve had crossed the start line it was over to the rest of the presenter line-up and several news reporters to deliver everything from the reaction of a Red Arrows flyover to emotional interviews with runners raising money for charities.
Regional Content Director at Metro Radio, Tom Haynes said: "Every year we set about aiming to improve on what we did the year before. I was delighted with the coverage and the way all of our on air team captured and reflected the unique atmosphere of the day.
"From Steve's journey to the event, the excitement of the start zone and of course the real emotion of the finish line area, it was live broadcasting at it's very best and a true reflection of what a spectacle this event always is."