Radio station launched for Camden Market

Sammy Jacob, founder of XFM, has partnered with Camden Market to launch a new radio station.
The Camden Xperience, CDNX, includes a website and live events in addition to the radio station which launched yesterday.
The service will aim to support Camden's vibrant music culture with studios situated in the heart of Camden Lock Market.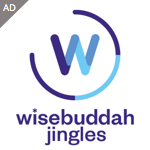 CDNX says the Camden Xperience will champion new and emerging talent whilst celebrating key influential acts from the past. The service will further Camden's engagement with the music community, providing an additional level of exposure through online, mobile and broadcast media.
CDNX Radio will be a music intensive service, focusing on classic and cutting-edge material from a variety of credible genres. Speech content will consist of hourly music news, gig & festival bulletins, artist interviews and takeovers.
Charles Butler – Market-Tech (owner of Camden Markets) says; Camden has built much of its reputation and success on being a hub for creative individuals. We fully appreciate the need to support such individuals, in particular the musicians and venue promoters. We see CDNX being a great supportive platform providing a level of exposure through various media and live activity.
Sammy Jacob – CDNX adds; "I haven't had this much fun and sense of purpose for many years. We're constantly arguing about music, bands and their social values. The CDNX team is super passionate. Placing the music first is inherent in everything we do which makes this an absolute joy and very exciting indeed".