Television advert for Chris Moyles Radio X

The new television commercial to promote the Chris Moyles Show on Radio X is here.
It will first on Monday evening – and is a parody of the Bittersweet Symphony music video and follows Chris on his journey to work at the Radio X studios for his first show.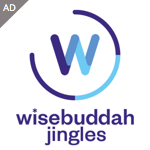 Adam Johnson, Global's director of marketing, said: "We've created a campaign that reflects both the personality of the new Radio X brand and our new breakfast show host, Chris Moyles. Having someone like Chris at the centre of the campaign was an absolute gift and gave us licence to have a lot of fun with the advertising. We think this campaign will have huge appeal with everyone who's a music fan and has a sense of humour and it will certainly prove memorable."
Global worked with WCRS and PHD on the campaign. The TV ad is directed by The Bobbsey Twins, through award-winning production company Blink. London-based music photographer Tom Oldham shot the press ads.
Find out what happened on the first Radio X Chris Moyles Show here.
---