Steve Hewlett to discuss the BBC's future

A landmark edition of The Media Show will air this week on BBC Radio 4, recorded in front of a live audience at the BBC.
Host Steve Hewlett will lead a discussion about the BBC's future as the corporation approaches the review of its Royal Charter.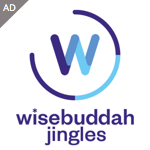 The main players from government, regulators, broadcasters and other media will come together to assess how the BBC should be funded, what it should and shouldn't do, and how it should be regulated.
Steve and his guests will challenge the evidence, expose the brinkmanship and explore how specific changes could alter the DNA of the BBC. The discussion will take place in front of a public audience which will put its own questions to the panel, recorded on the night before it is broadcast.
Recording is taking place at the BBC at 7pm Monday and the programme will air on Tuesday at 9.45am on BBC Radio 4. Follow @RadioTodayDiary and get push alerts to be reminded of the show starting 15 minutes beforehand.