Wessex FM adds extra power to Bridport TX

Ofcom has granted Wessex FM a power increase on its Bridport transmitter on 96FM.
The UKRD station will double the power from the site at Eype in Bridport which went into service December 1994.
Station Managing Director Steve Bulley told RadioToday: "We have been working with Ofcom for some time to ensure the Bridport area has a robust signal and the power increase is a result of these negotiations.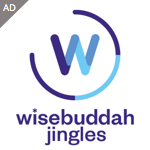 "We are committed to providing quality local music radio for Bridport & surrounding areas along with cost effective advertising for Bridport businesses".
Wessex FM has provided separate advertising on the 96fm transmitter since 2013, and originally launched on 97.2FM in Weymouth and Dorchester in 1993. It recently moved to new studios on the outskirts of the town centre in Dorchester. See our two minute tour of the new studios below: