Jim Naughtie's early morning Radio 4 fail

Jim Naughtie has made another radio fail this morning, whispering the S word during breakfast.
It happened on the 7am pips, just minutes before incoming Today presenter Nick Robinson interviewed David Cameron.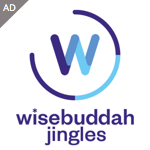 The incident has made some national newspaper websites already, and you can hear it (and more like it) for yourself on the RadioToday Audio website at RadioAudio.co.uk, or just press play below.
James is known for the "Jeremy C**t" clip up in 2010.