A number of staff at Juice FM in Liverpool have been told today about their future at the station.
Juice FM was bought earlier this year by Global from UTV, with regulatory approval given in October. Global then announced Juice would rebrand to Capital from early 2016.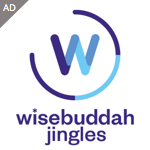 Global has confirmed to RadioToday a number of presenters are affected by the changes but declined to say which are staying on-air, which are leaving and if any are being moved to other Global services. A full 'new' programme schedule is expected to be announced ahead of the relaunch.
In addition, RadioToday understands changes will be made to make better use of Capital brand in the region, with the possibility of 97.1FM joining Capital Liverpool (instead of Capital NW/North Wales) to create a "Capital Merseyside" but this has not been confirmed.
A Global spokesperson told RadioToday: "We're making some changes to Juice FM which affect a number of presenters. These decisions are never easy. We'd like to thank the presenters who are moving on for their contribution to the station and wish them well for the future. A very small number of staff members might be affected.
"We are keen for them to stay with us and are working with them to find other suitable opportunities at Global."