Wise Buddah puts Radio 2 series on Acast

Wise Buddah Content has teamed up with the podcasting platform Acast to host 20 episodes of the long-running series Art of Artists.
Art of Artists is a series produced for BBC Radio 2, and will be available from 2nd December to listen to online.
Amongst the 20 episodes acquired by Acast, host Russell Davies speaks to Matt Lucas, Sandie Shaw, Julie Walters, Michael Flatley, Chrissy Hynde, Petula Clark, Tim Rice and John Barrowman, about their 'art'; it's history, future and their unique position within it.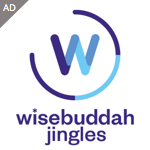 Simon Willis, Head of Content for Wise Buddah said: "We believe premium on-demand audio programming is a huge growth area globally, and Wise Buddah wants to be at the centre of it. This initial deal with Acast I hope is just the beginning of our relationship and that we're able to offer more content from our vast archive for listeners to enjoy all over the world. In time I would also like to extend this to original content, created by our team of talented producers and distributed exclusively by Acast."
Adam Martin, Global Director of Content for Acast said: "Making the rich BBC archive of radio content available on demand is central to our ambitions to make all the world's premium audio discoverable. Wise Buddah have long been innovators in audio production and together we will ensure a new generation of listeners have access to their vast archive."