Christmas Day BBC show for Whale & Lester

BBC Essex's Breakfast Show presenter James Whale and BBC Radio 2's Alex Lester have got together to recreate the time they house-shared while working together over 30 years ago.
James and Alex's Christmas Flat Share' will broadcast across 39 BBC Local Radio stations from 7pm-10pm on Christmas Day.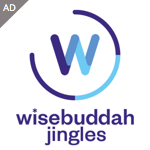 In the early 80s, James Whale and Alex Lester lived together in Yorkshire while working as broadcasters on Radio Aire in Leeds.
Now in a one–off Christmas Day special for the BBC Local Radio network, the former housemates will be joined on the airwaves by some old friends including Soft Cell star Marc Almond, Nicholas Parsons, the BBC Director of Radio Helen Boaden, and their old boss from their Radio Aire days.
The show, which is pre-recorded, will broadcast across all 39 BBC local radio stations across the country from 7pm until 10pm on Christmas Day.
Speaking of the special show, BBC Radio 2's Alex Lester said: "The years melted just away," while BBC Essex's Breakfast Show presenter, James Whale said: "Neither of us have aged one bit."