Jazz FM searches for the best Sinatra songs

Jazz FM is looking for the nation's favourite Frank Sinatra songs as it asks listeners to help create the ultimate collection.
To be broadcast in a special programme, the countdown will reflect the choices of Frank's fans via the station's website where every voter gets entered into a draw to win a selection of Sinatra Centenary merchandise including books, CDs and remastered vinyl albums.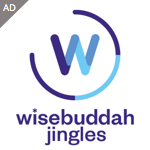 The programme, called "Perfectly Frank", airs 6-7pm on Christmas Day and will not only play the top 10 selections but also call on musicians and celebrities to name their favourite Frank songs.
It's all to mark what would have been Frank's 100th birthday on 12th December 2015.
Jazz FM will also celebrate Frank's birthday on the centenary itself in Nigel Williams' Saturday programme; including interviews with Frank Sinatra Jnr and biographer James Kaplan, plus live music from a specially created house-band that features the West End "Rat Pack" star Gary Williams.
Jazz FM's Content Director Nick Pitts said "I, like many listeners to Jazz FM, grew up with Sinatra in our household, and I think it's only right that we celebrate his Centenary in this way. Following on from our successful collaboration with BBC Music Jazz and the 50 Greatest Jazz Artists public vote, we know that the listeners taste is impeccable and the countdown will be superb. I can't wait to hear the outcome on Christmas Day!"